Ice Cube Trays-3 Pack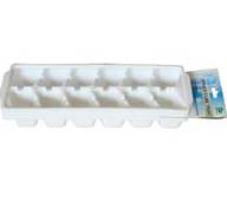 Cheap Plastic Ice Cube Trays
Wholesale Price on Plastic Ice Cube Trays
Ice Cube Trays-3 Pack
This Plastic Ice Cube Tray comes with 3 in a pack. There are 12 ice cube compartments in a tray.
There are 48 Ice Cube Trays in a Case.
This item is in our GENERAL MERCHANDISE warehouse in Chicago, IL.
We require a minimum order of $1000.00 to in this category. 
Free shipping is available on orders of $2500.00 in this category (in the 48 contiguous United States).
Must order in groups of 48. Minimum order: 48.