3mil, 42-Gallon Contractor Bags, Made in USA. 
FREE DELIVERY
and a FREE GIFT with your first order (see below). 
Compare and SAVE. Our price is 20% LOWER than you'll pay at Home Depot for a USA-made Contractor Bag. Enjoy the savings AND the convenience of having bags on hand.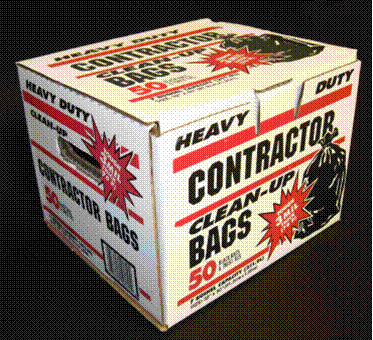 Contractor Bags are the industry standard for Restoration Contractors, Builders, Remodelers, Roofers, and Junk Removal Contractors.
Best pricing-Free Delivery. CALL 1-800-343-0780
In 2002, Mazer Wholesale partnered with one of the nation's largest plastic bag manufacturers to bring excellent quality Heavy Duty Trash Bags to Contractors and Smaller Retailers so they can be profitable and compete against any size competitor. Our bags are 100% American made and 100% Guaranteed to meet your high standards for quality.
Compare your current cost with our low price of just 42¢ per bag with FREE DELIVERY! CALL 1-800-343-0780 or CLICK HERE TO ORDER.
There are 64 boxes per pallet. (We also carry the same item in a 20-pack box. The price is the same and there's 144 boxes per pallet. See our full line, CLICK HERE)
Buy 1/2 pallet and pay just 5¢ more per bag: 47¢ and still get FREE DELIVERY. CLICK HERE TO ORDER.
BONUS GIFT WITH YOUR 1ST ORDER
$47.88 retail value FREE!
Have questions? Let's talk. We're a little old fashioned…we answer the phone and actually talk to customers. 1-800-343-0780