Thank you SO much for sharing your feedback!
THANK YOU, Cathi for the Before & After Photos!
Mr. Fletcher donates our reading glasses to people in need. Never lose faith in people! Once we discover the joy of giving, the floodgates of blessings open and the meaning of brotherhood becomes evident and it spreads.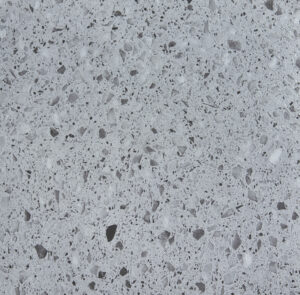 Your company is the best!  We've had such compliments on the blinds on our lanai.  I have given your name and contact information out to several friends! Thank you! -Diane R. Ft. Pierce, FL
I just wanted to thank you for your amazing customer service!  I recently remodeled our 100 year old home. We have 12 foot ceilings on every floor and therefore have very tall windows. Finding mini blinds to fit my windows was impossible and to have them custom made was almost 100$/ window. I received my 6 blinds yesterday less than 48 hours after placing my order. They are perfect and I cannot believe how quickly my order was processed and shipped. Thank you so much!! – Joy Musselman, Reading, PA
---
---
---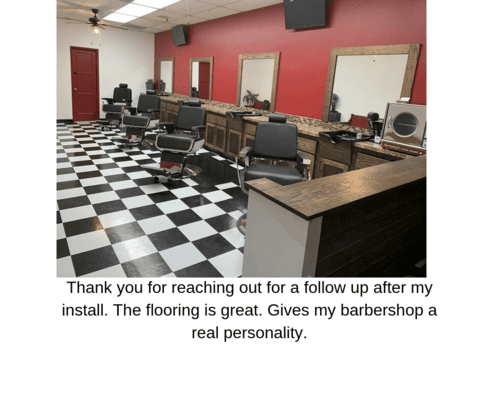 ---
Jim from Hines Bending in Ft. Myers, Florida video testimonial.
---
---
---
---
---
---
Jim G. from Belton, MO had a little snag with delivery of some floor tile. We took care of him and in his email reply, he said: 
Andrew,
Thank you so much.  Do you have a comment section on your website  because you deserve stellar accolades!  You are a great businessman. 
---
Eryn from Triple C Camp ordered 24 mini blinds for their buildings at camp. We followed up to make sure everything was satisfactory. Erin said:
Thanks for reaching out, Andrew. We were very happy with the products that were delivered.
---
Philip S. from Texas purchased mini blinds. We asked him if everything was okay. He followed up with this email:
Thanks for the follow up, yes they worked out perfect. They were for a rental property. The quality and the price were a just right.
---
Joe from Mississippi purchased our Garage Floor Tile in September, 2018. We follow up with our customers at random. Joe said:
Very happy Andrew thanks! Very easy to apply….and I get nothing but compliments….we used it in our new men's restroom at our fitness center!
---
Today is September 21, 2018. I followed up with a customer who purchased tile for his showroom/automotive workshop in April, 2015 to ask him about his satisfaction with the tile. Here's his email reply:
Thanks for your followup.
I'm happy to report that the floor is holding up very well.
I've replaced a few, maybe 4 or 5 tiles during the 3 years since I installed it.  Glad i bought a few extra. 
Mostly due to floor jacks tearing part of a tile.
But I should point out that my shop is not just a show room.  
I pull engines and transmissions and all kinds of major work.
My biggest fear was that the tiles would not stay adhered to the floor.
But I haven't had any problems with corners lifting etc.
So I am thrilled with the way it has held up and with the way it looks.
And it was so much cheaper than the other options I was looking at.
And it's beautiful!
Jeff Reynolds
---
"I just want to thank you for your services and quick response every time my company ordered from you. You will always be my go to company . Thank you again & Happy Holidays!!" -Deborah Hollander storage & Moving Co
---
"Thank you very much. Your customer service is impeccable." -Breanna R
---
"I love my floor and so do my customers." -Carrie from Cakes by Carrie
---
I just finished doing my garage floor. It was very easy to complete and it looks fantastic! Thanks for a great product at a great price." Eric Adams, Lake Hills, IL To see a photo of Eric's garage floor tile installation, CLICK HERE
---
"Received my order. Tiles are high quality for peel & Stick. Good adherence to painted concrete floor. Easy to install My project turned out perfect and everyone that has seen it are very impressed. Thanks for great quality and service." Ron T. Bourne, TX
---
"Hello Andrew! I received my tiles on Wednesday, installed them yesterday, I Couldn't be happier! Great quality for the money! Very very pleased. Thanks again for the great customer service!" –Stephanie. New Jersey
---
"When I saw your website I was very skeptical. However I took a chance since you are the only dealer that has black and white tile at a reasonable price. I was so relieved to see the tile at my door. I love, love,  love how the room turned out I have a 1950's themed kitchen and it looks great. We did it on a diamond angle. Would recommend you to anyone who needed tile."– Claudia J., Virginia
---
"I self installed the tile in my kitchen I just cant say enough good things about it.  I'm VERY happy with it and I get many compliments.  I'm about to start shopping for some luxury vinyl flooring fot the rest of the main floor and you guys are going to be my first stop. Thanks again." – Scott Delaney, Joliet, IL. 
---
"Yes, I installed the floor myself. In my basement garage. It came our awesome! Too many compliments to count, the floor looks amazing. -Troy C., Alpharetta, GA.
---
"We laid the tile down on a detached garage over concrete. Its holding up really well.
Very pleased so far. Thanks again!"– M. Anderson, Medford, OR
---
Dear Mazer Wholesale,
"The tile worked out well. Installed in garage. Did it myself. Looks great. I park the car on it and is does just fine." -Phil. AMITYVILLE, NY
---
"I actually installed the tiles on the floor of the garage prior to moving into our home that was completed this time last year. I am definitely enjoying it and the product is holding up well and has received multiple compliments from our neighbors. Thanks again for asking." –
Mike Jackson
–
---
"The floor tile is working great. I ordered black and white tiles and placed them in checker board fashion alternating black and white in a diamond pattern. I installed them myself in a 12×24 ft building my wife to use as a hobby house." -Terry
---
"I installed it in my garage, it does what I wanted it to do, look great and easy to clean surface. I did installed it myself, slowly and took my time. 420 sq ft it took me 14 hours. it has not peel back or anything."- Ruben
---
"The tile is performing very well.  We installed it in our basement.  We did do it ourselves and the installation was not difficult. Thank you for providing this wonderful product at a great price."  Regards,  Dimitra Caras
---
"I just wanted to let you know that I installed the tiles as per the instructions and I am very happy with the results! It looks great and I am glad that I bought them 🙂
Thanks again for your help! " –Keri
---
Dear Andrew,
I wanted to thank you for your awesome service and tiles! My order of 140 self adhesive tiles arrived and I am very happy with the product and how they turned out. The product was so easy to install and looks amazing. I am recommending your company to my friends and co-workers.  Thank for great tiles at an AMAZING PRICE, all the way across the country!!  I have included a before and after picture.  I have a brand new kitchen, so excited, I should have done this years ago!
Thank you,
David, Los Angeles, CA
---
Hi Andrew,
First and foremost I wanted to thank you for awesome customer service! Everything came out of my account accordingly and it is really rare that you find good customer service anymore. I also love the fact that customers can directly contact, not just the company, but the owner! That says a lot in my opinion! –Chris D. Maryland
---
My order of 15 boxes of self adhesive tiles arrived yesterday and I am more than pleased with the product and the timely delivery. The product installed with ease and looks amazing. I am recommending your company to my friends and family. – Heather, Binghampton, NY
---
I received the tiles today.  Thank you so much for such a quick response!  They are perfect for my project.-  Grace 
---
I will certainly use ur services again as not only is ur product, and cost very satisfactory but ur customer satisfaction is exemplary.
Have a great day.
Judy
---
"Great working with you and your co. Your product is EXCELLENT!  YOUR CUSTOMER SERVICE IS OUT STANDING! -Deb Jonasson, Wrentham, MA
---
"I ordered tile on Monday, it arrived by Friday and my husband and I installed it today. We love it! Thank you for the great service and awesome savings. I'm a life long customer."-Jen Weddington
---
"Great prices and even better service, the box stores will never beat you."-D.J. Leary
---
"I do applaud your awesome customer service!  I will be sure to spread the word. I must say the portion of the flooring that we were able to do the black and white pattern on has gotten A LOT of compliments!- Crystal Langdon
---
"Andrew, thank you for your quick attention to the matter of several defective tiles in my recent order.  I received your replacement shipment late yesterday (Friday) and inspected the tile this morning – no problems.  

I really appreciate the customer service you provided – no hassles and quick response – a pleasure.  

This sort of customer service seems hard to find in today's business environment.  It would certainly seem to set your company apart from others." – 

Mike
---
"By the way, your customer service is OUTSTANDING!! I really appreciate that! It's hard to find these days!!  Thanks for everything. After this project, I will be working on my porch…which needs a new floor!!! Guess I'll be a repeat customer!! 🙂 Thanks!"- Patti
---
"Thank you soooooo much for your help!!! Much appreciated!! I was really happy and relieved with your customer service,
it's was so nice to deal with someone who was genuinely helpful in this time of age and so courteous as well!"- Dean & Maria
---
"I got the tiles today,and not one was broken or bent! And they arrived only two days after they were shipped. I can't thank you enough. I am going to recommend you guys to anyone and everyone who is looking for tile. So a HUGE thank you to Mazer Wholesale for super shipping and packaging! And the tiles are beautiful,too!
-Michelle Ray,a very happy customer! 
---
"You guys offer a great product and I am very very pleased. The tile went down very smooth and effortlessly. I will plug your business in any way that I can. Thanks Agian! You have a customer for life in me!"-Steve Reinhart
---
"We got our delivery and already started putting down the tile. It looks absolutely fantastic!! Thanks so much!!"- Tana Sharp 
---
"Mr. Andrew Mazer, I was a bit surprised to open my e-mail to see that you "The President" of the company, acknowledge my true and heartfelt appreciation for "Your employee."  I am glad that you were aware of Peggy and my business transaction.  To be honest with you, I am actually impressed that you are that much involved with the company's employee's, because you personally work with and know Peggy and can agree that she is an asset to Mazerwholesale. I hope you give her the credit she deserves as a hard worker with great work ethic.  She seems to know her job well and is punctual with her customers.  You surely have a keeper!  It would be my honor to copy and paste my comments on your facebook page.  Mr. Mazer, your message to me shows me that you are also someone who needs recognition as a President and  Leader that you deserve.  I am extremely impressed with this whole experience as a customer.  This kind of situation is rare, it has never happened to me and I am betting that it never will again.  For a first time customer (ME) to have an astonishing first impression with a company like yours is priceless.  Thank You for a very pleasant experience with purchasing on-line.   -Antonia Martinez 
---
"My tile purchase was great and the customer service was even better! Thank you for all of your help!" –Tiffany W. Louisville, KY
---
"…everything was great. The service was spot on and the tile was great as well. The tile floor looks great make a huge difference
thanks." –Chris S. Trussville Alabama