The 10-year experiment is over and so it's time to flaunt this inexpensive garage floor product to the world.
A question came in on our YouTube channel this morning:
Q.: "Almost 10 yrs have passed, how did it hold up mate?" A: It's now 9 years and 2 months since I personally installed this tile on my garage floor and every tile is still firmly in place.
When you watch this video, you'll see that I used the Nexus Brand tile which is a tile. made for interior use only. Nexus is not recommended for use on a garage floor if you're going to park a car on it. HOWEVER:
You Can Park a Car on THIS Tile
The manufacturer at Nexus called me when they saw this video and they told me, "We can't honor the warranty of your customers are going to park cars on this product." So together we went to work customizing a tile that's still very affordable (as of this publishing date our selling price is only 99¢ per square foot INCLUDING delivery).
So for the past 9 years we have been selling this product to homeowners and businesses around the country and with great feedback.
Airplane Hangar Flooring?
Well, we don't really advertise the product for use on hangar floors, but at least 2 guys that I know of have used it and we're getting ready to ship a new order to another customer next week.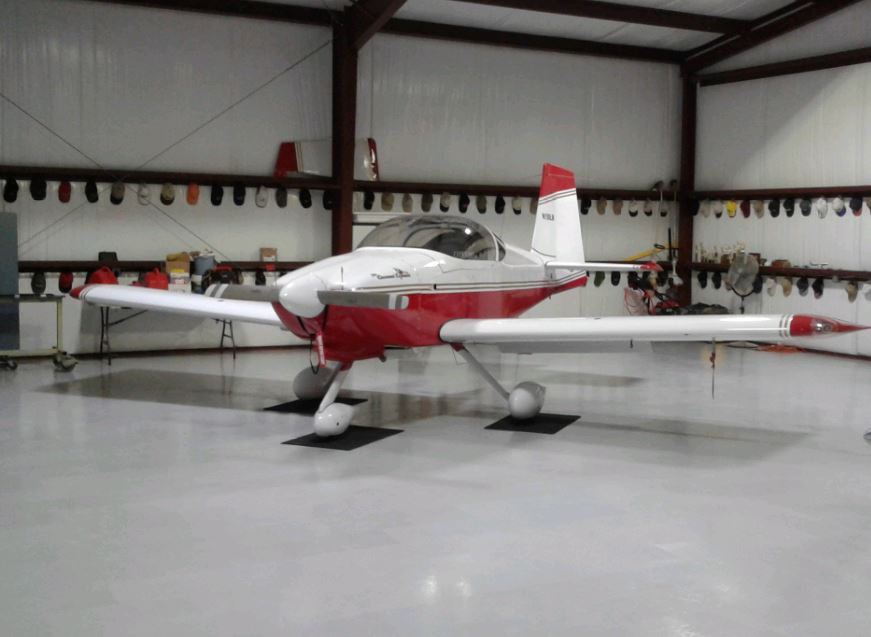 Frequently Asked Questions about Garage Floor Tile
One of the most frequently asked questions about our garage floor tile is:
Q. How does it hold up to Hot Tires?
A. Since we have been selling this product, not a single customer has had an issue with hot tires ruining the tile.
Q. What should I use to protect the tile at the entrance of that garage? Is there a protective strip?
A. We don't sell anything for that but some customers use a rubber or vinyl strip. You can find this at most hardware stores. Simply glue in down on top of the tile and the concrete.
Q. How can I replace tiles that may be damaged over time?
A. One of the best hings about the garage floor tiles is the fact that you can easily remove damaged tiles and replace them with tiles you have leftover from your original purchase. Simply warm up the tile(s) with a hair dryer or heat gun (uses for stripping paint) and the glue is quickly reactivated. Slip a putting knife under the tile and it comes off fairly easily. The drop your new tile in place! See How to Remove Floor Tile video below.
More Frequently Asked Questions About Garage Floor Tile
For answers to more frequently-asked questions about our Garage Floor Tile, visit this page on our website https://mazerwholesale.com/answers-questions-floor-tile/
Please visit our YouTube Channel to see more demo videos and tutorials.